Se nella vita reale le macchie sono il peggio del caffé, in quella digitale macchie e impronte di tazzine evocano il caffé creando interessanti grafiche grunge o particolari realistici.
Se si lavora con Photoshop è sempre utile avere collezioni di pennelli ad alta risoluzione: sul sito
Photoshop Free Brushes
se ne possono trovare a centinaia riuniti in 22 set nel post
Queste splendide collezioni di pennelli per Phoshop sono tutti scaricabili gratuitamente (ma se dovete usarli a fini commerciali leggete attenatamente i termini di utilizzo di ogni set). Qui di seguito riporto una selezione di 11 set.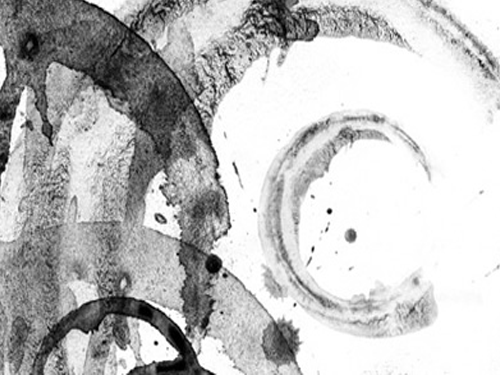 Coffee Stain di Guerrilla Graphics Set composto da 22 pennelli ad alta risoluzione (1000 pixel) con vari tipi di macchie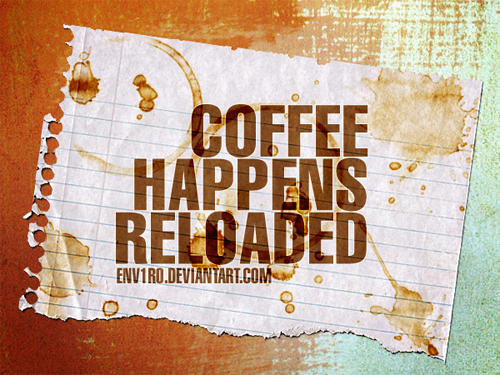 Coffee Happens Reloaded di Enviroil set contiene 15 pennelli grandi 2500 px. Compatibile con Photoshop 7 e versioni superiori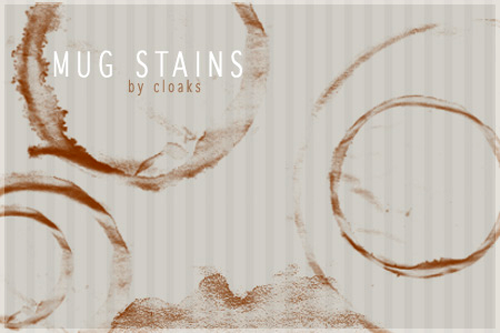 Mug Stains di Cloaks
Compatibile con Photoshop 7 e versioni superiori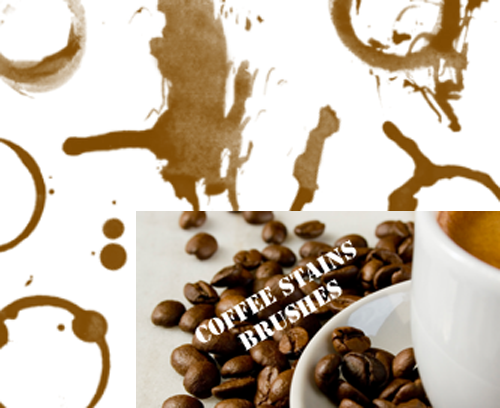 Coffee Stains Brushes di Rainbows-Stock
30 pennelli per molti tipi di macchia. Anche con file in formato .abr e .png files.
Cup Stains by DennytangIl set di pennelli comprende macchie sottili e grandi per un tocco grunge a siti web, foto o altro. Funziona con Photoshop 7 o superiore.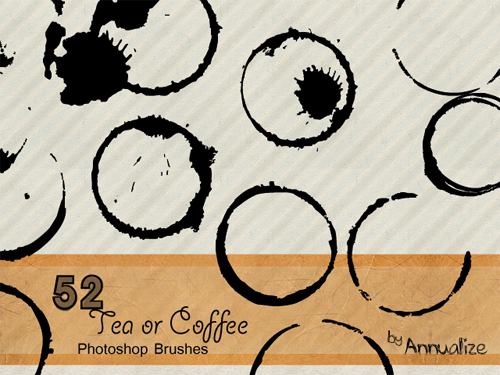 52 Tea or Coffee Brushes
di Annualize
Creati con Photoshop CS3, collezione di 52 pennelli con macchie di caffé e the in molte varianti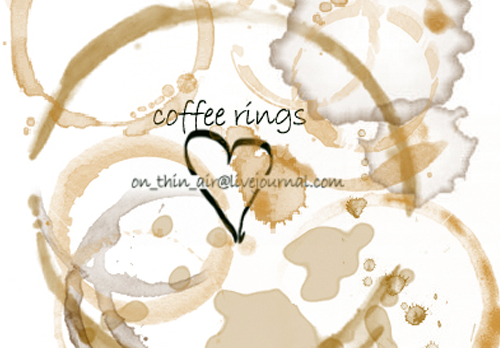 Grungy coffee rings and stains di onthinair
Set con 9 pennelli per ricreare impronte di tazza o macchie, nella cartella da scaricare ci sono anche i file .abr file e le immagini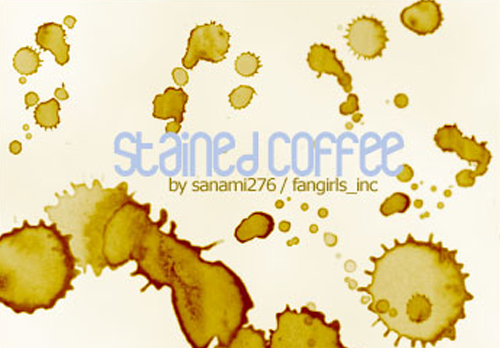 Coffee stains PS7 di Sanami276 Pennelli per creare macchie di varie dimensioni e risoluzione, alcune grandi per sfondi e testate. Creati per Photoshop 7 e superiore, ma con un pacchetto di immagini per chi utilizza altri programmi di grafica o versioni precedenti di Photoshop.

Coffee design set vector
.
3 sets with different vector coffee design elements (coffee labels, card templates, coffee cups, coffee beans) for your graphic works (can be used for menu designs). Format: EPS stock vector clip art. Free for download.
Theme: coffee templates.
Download